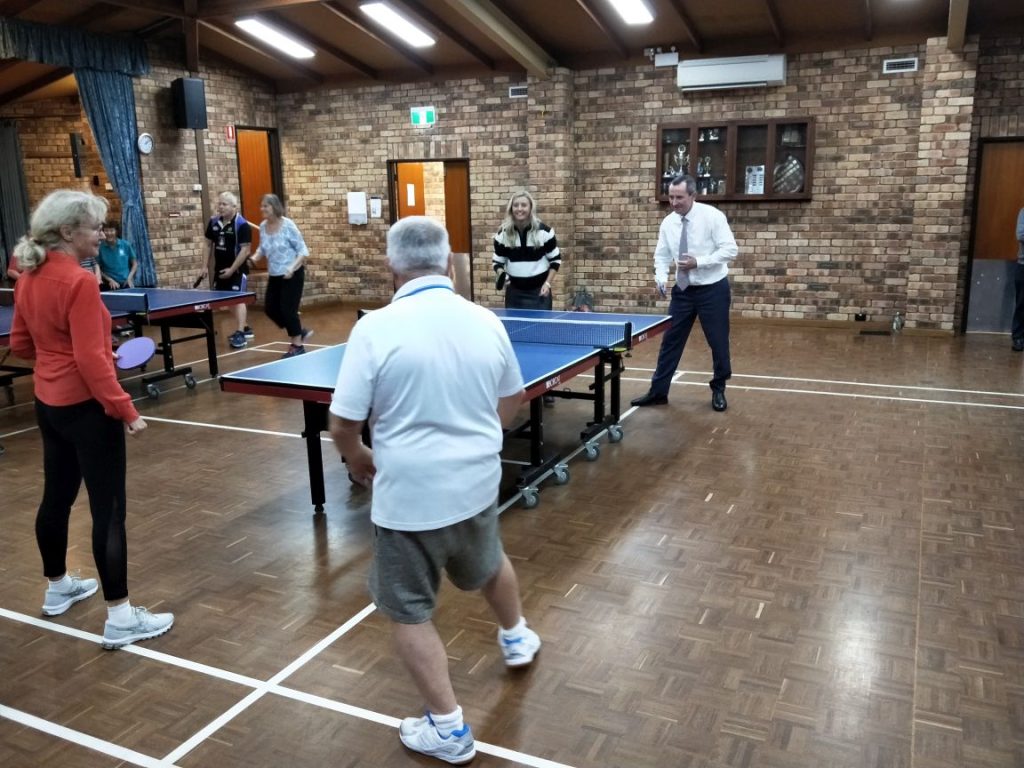 WA Premier Mark McGowan and MLA for Hillarys Caitlin Collins play against WSCC members Dorota and Trevor on the 8/09/2022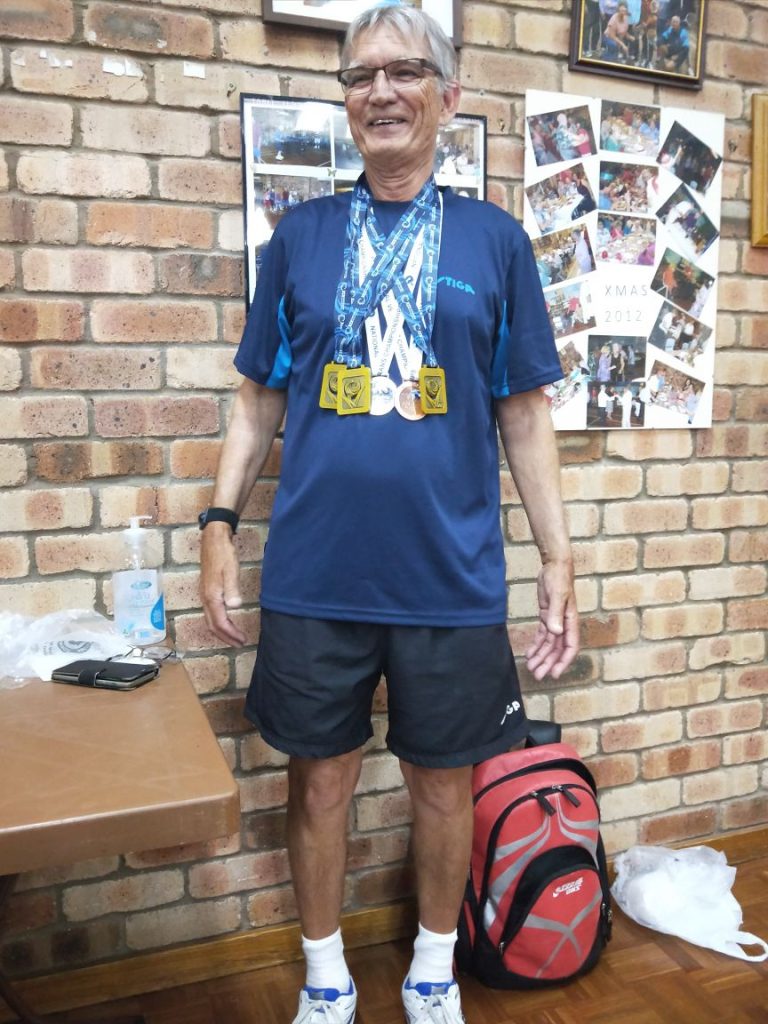 Phil Ranger, one of the newest members to join out Table Tennis group, recently has disappeared for a month for a road trip from Canberra, through Melbourne to Adelaide. Lots of fishing and camping.
While there, he also won 5 medals.
Three Australian Masters' Gold Medals in Singles, in Teams and in Men's Doubles (Adelaide 2023)
Earlier on, he took part in National Veteran Championships in Canberra, where as part of the WA Team he defeated the favourites from New Zealand, but sadly lost to NSW. He came back with Silver Medal in Teams and Bronze in Doubles with Craig Campbell as doubles' partner.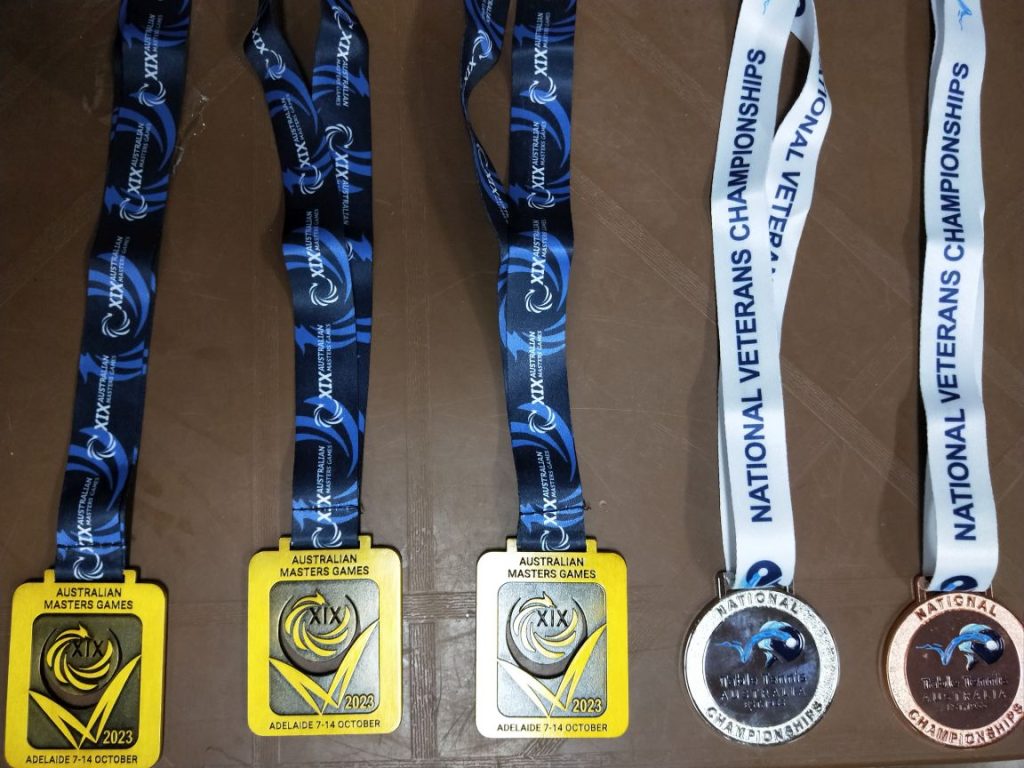 Event Timeslots (4)
Monday
-
Hall
At capacity – please see the activity coordinator
Saturday
-
Hall
Friday
-
Hall
At capacity – please see the activity coordinator
Wednesday
-
Hall
At capacity – please see the activity coordinator